Even though we can always find much to celebrate heading into the Christmas season, it's still really easy to get caught up in the craziness and stress out instead isn't it?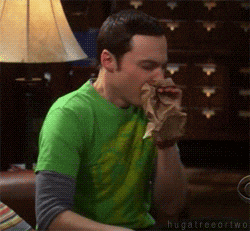 For instance, in preparation for the baby's arrival we are getting new carpet in the bedrooms and replacing the tile in the hall bath…
all happening next week.
Which means our dining room and garage are holding all the items from the baby room and bathroom so we (or rather, my hubby, family, and friends) can paint the nursery and prime/texture/paint the bathroom this weekend.
I was so proud that I was totally keeping my cool about all the bins and boxes stored around the house.
In fact, our living room still looked normal and we even had the tree decorated!
And then half the lights when out on the tree.
Thinking this was something I could handle fixing on my own, I set about replacing the burned out bulbs.
No dice. It's apparently a blown fuze of some sort. Definitely beyond my capabilities.
So we half a half-lit tree for the time being…and it's not the end of the world.
But it IS a challenge to remain calm amid the chaos of a house literally turned inside out while improvements are being made.
---
What has helped me to maintain some sense of peace is singing some hymns I adapted for meditating.
I'd love to share these unique compositions with you in case you are dealing with similar holiday anxiety.
The Hymns to help during Holidays experience is literally just that…
simple songs in a singalong style to help us go from feeling like we're falling to pieces to feeling at peace.
To Hymns, Holidays, and a Happy (if at times chaotic) Home,