You don't need a degree in music to be able to sing with confidence.
Confidence is knowing how to harmonize and improvise without going off key. Sitting down at the piano to play without those sweaty palms and trembling fingers. Having people listen for your voice in the choir so they know what part to sing.
If you're like me, you've been making music in some form or another all your life. There's nothing like the joy of singing in the local choir and really nailing your part is there? Yet it can also be a challenging experience. Reading music, following rhythm and looking up at the conductor all at the same time is daunting. I feel your pain…I have a masters in music and sometimes even I get flustered!  
I founded AprilSingsalot because I love singing (I guess that's obvious) and helping people make meaningful music. Creating and performing music is one of the best things ever. Learning the basics of sight reading can make it easy as well. In 20 years of teaching music lessons (I started when I was 15 with my sister and her friends) I never get tired of seeing the look on a student's face when they first understand how to read music…because now they understand a universal language that can take them anywhere.
Music has taken me on some truly amazing adventures!
I served in the United States Navy as a singer. Yes, that's an actual job in the military. I had never run or done a single push-up but from day one bootcamp showed me I was capable of more than I ever thought possible.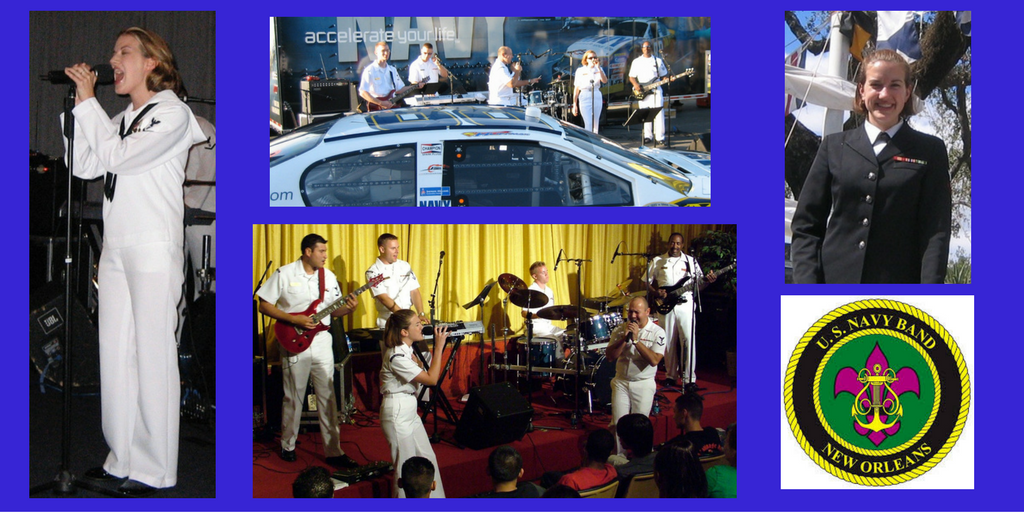 Like giving over 50 performances in less than 2 months with Navy Band New Orleans after Hurricane Katrina hit the gulf coast. As lead singer, entertainer, and narrator it took tremendous confidence to take center stage during that difficult time.  But it was worth all the exhausting effort when I saw the joy, relief, and hope on the faces of reunited neighbors in the crowd. Music is one of those rare gifts that gives as much to you as it does to the people you're entertaining.
I teach piano to women in prison because the hunger to express ourselves is raw and real, whether you're barriers are prison bars or simply a lack of self-confidence.  We all deserve a chance to explore our creative potential.
When I completed my tour with the Navy I was presented with a new challenge. I was asked to direct our community choir. I had always sung in choirs but never considered standing in front of them. The courage to step into a new role – to lead where I had always followed – led me to discover that not only was I good at it, it felt good too. I love to see my joy of singing reflected on the faces of all the choir members as they sing back to me. It is truly transformational.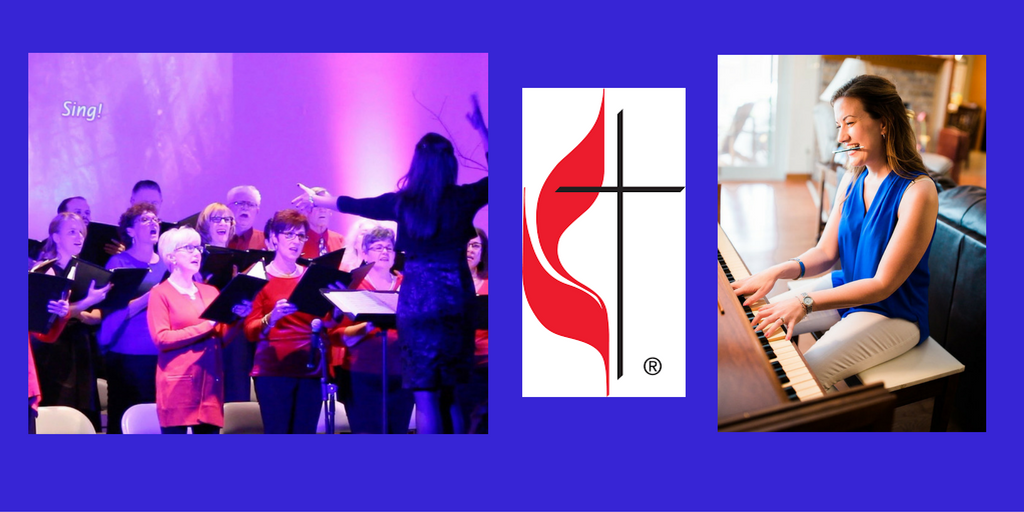 Now I've had the opportunity to direct bands, musicals, and even children's programs. What terrified me almost ten years ago is exciting to me now. The possibilities are endless when you have the courage to face your fears.  
Music goes beyond military and patriotic tunes. It goes beyond church and spiritual songs. It reaches us at a soul level.  
That's why I believe in the power of music.