I used to think of an anchor as something that
weighs you down or holds you in place,
Until I learned one thing changed every thing…
---
You see, my very first full time job was as a singer in the Navy band.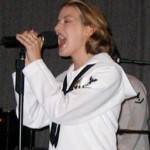 I primarily worked, traveled, and performed with men.
For the most part, everyone acted professionally,
With one exception.
Early in my career an inappropriate incident occurred with a superior officer.
I had to file a report,
deal with the aftermath,
and we still had to work together.
Not easy.
---
I use the strength I gained from that experience as an anchor.
Because sailors use anchors to hold the ship in place,
but climbers use anchors to pull themselves up to a higher place.
Totally changes everything, doesn't it?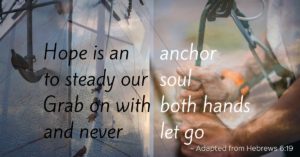 So, I'm sharing music this week based on a hymn that uses anchors.
And although I will forever be a sailor,  I am also a climber!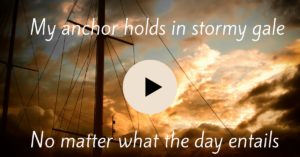 What is your anchor when things get rough?  Share this and let us know!