Music has saved me in many ways and that's why I'm passionate about helping others find the comfort in song as well.
Because of that, I have a laid back approach to teaching, focused more on keeping it light and fun than on making sure everything is played or sung perfectly. If you (or your child) want to become the next concert pianist I can recommend another teacher….if you'd like to learn about music and laugh along the way, I think we'll be a good match! 
When performing, I believe in customizing the music for each experience….while there are certainly traditional songs for specific events, I like to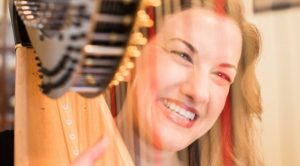 be sure the song choices reflect the personality of the people we're celebrating!
And speaking of personality…here's a spicy music training on rhythm. You'll never look at pepper the same again!
Your kitchen spices conspire to make this an unforgettable lesson in rhythm!